The Digital Gardener is a software company. Our goal is to build software that contributes to an increase in the amount of food that is grown locally, as well as increased biodiversity in green spaces and gardens. We partner with other organisations, people and companies that provide competence, heirloom seeds, tools and methods that can help us achieve this goal.
Do you want to help and inspire others to:
– Grow their own food?
– Build a successful business by producing and selling locally grown vegetables?
– Increase the biodiversity in gardens and green spaces?
Get in touch at info@digitalgardener.no, so that we can discuss how we can work together to achieve this.
Garden influencerS and garden designers

The Digital Gardener can help you share inspiration and hands-on advice to your followers, by allowing them to follow and your garden plans and updates throughout the season. Get in touch to learn more.
SEEd PROVIDERS AND NURSERY
Make your catalogue available in the Digital Gardener to allow gardeners to easily search and find the crops they want to grow.
extension service providers and experienced marked gardeners
The Digital Gardener can help you provide  advice by allowing growers to share their crop plans and field observations with you. Get in touch to learn more.
Are you the kick-ass designer we need to build the best user experience from growers and garden enthusiast?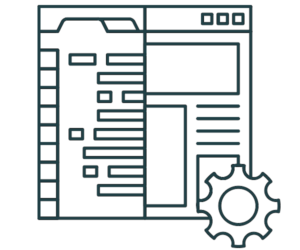 The Digital Gardener is built on React and React Native and hosted in AWS. We need help to keep up to speed with user feedback and make sure the  
The Digital Gardener is hosted in AWS and includes a growing database of plants and plans with connected tasks and notes. We need help to structure this information so that we can scale with grace. Is this just the challenge you have been looking for?